Frequently Asked Questions
We focus on simplicity and practicality in everything we do. This includes how we live in our home and operate in our day-to-day life. Our simplified lifestyle has freed up the time we used to spend on our stuff. Instead of cleaning, trying to find things, organizing things, and shopping for new things – we are able to focus on what we value most: spending time with family and friends, road trips, weekend getaways and quiet nights in. Below, we answer common questions about our newest service: Decluttering. If you don't see your question answered below, feel free to email hello@newover.com.
What is NewOver for Home?
NewOver for Home is a Decluttering + Design process that helps you achieve freedom from physical and mental chaos. By clearing mental and physical clutter, you can create time for what you value most.
How does a Home NewOver work?
For the past few years, as we created a simplified lifestyle for ourselves, there were a few ideals we kept coming back to. We now refer to these as our core principles.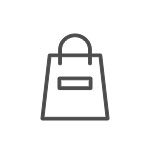 Use What You Have
Also know as: shop your home. You've likely spent a lot of time and effort shopping for and acquiring items for your space. And chances are, you probably still really love some of that stuff. We can help you breath new life into those things. You can begin to let go of the desire to constantly buy new things. Let's deal with the mental and physical clutter you've been carrying and get you to a place of appreciation.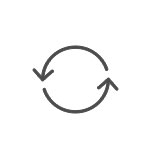 Thoughtfully Discarding
Through our own experiences, we've acquired a ton of resources for getting rid of excess clutter. Your stuff doesn't have to all end up in a landfill. In fact, our goal is to donate or repurpose 90% of the things we remove. By responsibly donating items, we give old things a new life. Thoughtfully discarding things helps others in need.
Less is More
Think about what you would do if you woke up tomorrow and you already had everything you needed. Imagine you didn't have to clean or deal with junk that was stressing you out. What would you fill your day with? Free up your time to start enjoying the hobby you've been putting off for years. Reclaim some of that busy time to spend it on what you value most.
What types of spaces do you NewOver?
We can NewOver just about any space: bedrooms, closets, kitchens – even garages and gardens. Below is a small list and an average time to plan for completion.
Clothing closet: 4 hours
Linen closet: 4 hours
Bathroom: 4 hours
Living room: 8 hours
Office: 8 hours
Bedroom: 8 hours
Kids playroom: 8 hours
Kitchen & Pantry: 12 hours
Storage room: 12 hours
Garage: 12 hours
Thinking about a NewOver for a space you don't see listed? No problem. Contact us and we'll let you know how much session time to plan for.
What should I expect by having a Home NewOver?
A simplified lifestyle isn't something immediately attainable. It takes days, months and sometimes years to achieve. And while you're never really 'done', you will begin to see pockets of free time open up in your life that you can do with as you choose.
Even after you've dealt with your existing stuff, you'll have to continually deal with new things coming into your home on a daily basis. Mail, gifts, kids craft projects – just to name a few. But by analyzing every little thing that comes in, the questioning will become second nature. It will be easier to re-direct those things that aren't needed in your space and consciously curate items that do bring value to your life.
Progress is enough. You may not have an end result that looks like it belongs in a home catalog but that doesn't mean we didn't do some great work. Your space will feel lighter and look like an actual human lives there. Perfection can't be your goal. As long as we've moved closer to creating a space that works well for you and cleared some mental clutter, we've succeeded.
We're here to support you in your journey. Whether you've gone a bit off track, or you're amped up to take things to the next level – you can always book more sessions for help.